If you need assistance in deciding what Eaton VFDs would work best for your application, Please Call or Email Us Today!
(303)296-1630
Eaton VFDs (also known as variable frequency drives) adjust a motor's speed to closely match output requirements, resulting in a typical energy savings of 10 to 50 percent.
Eaton OEM VFDs
Eaton VFDs provides a wide selection of variable frequency drives specifically designed for use in OEM applications. These drives offer significant energy savings in addition to space-saving designs and programmable features.
Eaton Industrial VFDs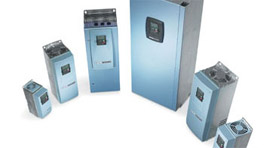 No matter the application, Eaton VFDs has the variable frequency drive solution to fit the needs of industrial systems. Eaton's drives provide reliability, efficiency and precise motor control.
HVAC Drives

Eaton offers several variable frequency drives designed specifically for HVAC applications. These ultra-efficient drives offer flexibility and adaptability for many applications.
Enclosed and Clean Power Solutions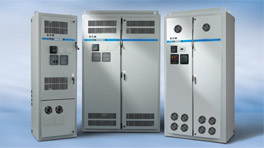 Eaton offers industry-leading technology for applications where harmonics are a concern. Eaton's clean power drives significantly reduce line harmonics at the drive input terminals and provide some of the purest sinusoidal waveforms available.
Eaton manufactures a full basket of automation and control products, including intelligent wiring solutions, operator interface, programmable logic controllers, pushbuttons and stacklights, relays, sensors and motor control and protection.