Electro Sensors, Inc. began operations in 1968 in St. Louis Park, Minnesota. It was founded by James P. Slattery to serve material handling and process control applications in industrial plants. The original products included the Bin-Levetrol level sensor which sensed presence or absence of material and functioned as a high or low level control for bins or hoppers used in dry bulk material handling systems. Another core product was a speed monitor for monitoring critical shaft speeds and was used on conveyor belts, screw conveyors, bucket elevators, and similar process equipment. This speed monitor would shut off the driven equipment if proper speed was not maintained. As the company grew, other sensing technologies and products were added to monitor temperature, vibration, or position in industrial applications. These products include shaft speed sensors, shaft speed switches, bearing temperature sensors, belt misalignment devices, vibration switches, position monitors for slide gates and valves, tilt switches, motor speed controllers, and complete hazard monitoring systems for processing plants.
Electro Sensors, Inc. consistently produces the most reliable machine monitoring sensors and hazard monitoring systems, utilizing leading-edge technology to continuously improve our products and make them easier to use. Our goal is to manufacture the industry-preferred product for every market we serve. We do this through total quality commitment, by completely fulfilling our customers' expectations.
Electro Sensors, Inc. contributes real value to the marketplace by providing complete, ready-to-install systems. These systems are delivered promptly and are supported by knowledgeable technical support, providing total customer service. We appreciate our many loyal customers who depend upon our products every day to help run their plants with greater efficiency, productivity, and control.
No matter how unique or complex your manufacturing environment, chances are that Electro Sensors has encountered a similar challenge. A dedicated staff of applications engineers and years of experience combine with the industry's most advanced technology to deliver reliable solutions that can perform at or above industry standards.
Shaft Speed Switches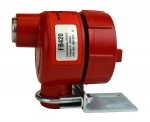 A speed switch senses rotating shaft speed, comparing it to one or more settable over/under/zero speed alarm trip-points. A shaft speed sensor detects magnets embedded in a shaft-mounted pulser wrap/disc. As the shaft rotates, the passing magnets are detected across an air-gap as pulses with frequency proportional to shaft RPM. When the pulse frequency (shaft RPM) crosses to the alarm side of a trip-point threshold, a corresponding relay de-energizes, indicating the alarm.
---
Shaft Speed Sensor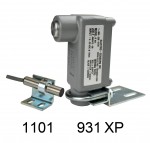 Electro Sensors offers many shaft speed sensors for virtually any environment. Our Hall-Effect and Magnetoresistive Sensors sense magnetic targets and work with our magnetic pulsers (Discs, Wraps, Wheels). Our proximity sensors sense ferrous metal targets, including bolt-heads, screws, gearteeth and keyslots.
---
Shaft Speed Pulse Generators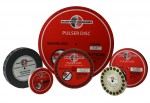 Electro Sensors Shaft Speed Pulse Generators provide the targets needed for shaft speed detection with a sensor or switch. We have many options available for all your application needs including customizable split collar pulser wraps.
---
Temperature Sensors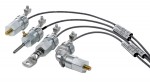 Electro Sensors TT420 and TT420-LT (Liquid-Tight) 4-20 mA temperature sensors can be used to monitor temperature on a wide range of industrial machinery including conveyors, bucket elevators, motors, gearboxes, pumps, turbines, fans, curing ovens, centrifuges, agitators and hammer mills.
RTDZ, RTDZ-LT, RTDS and RTDS-LT are resistance-output Pt100 RTD temperature sensors with 3-wire cable (specify length) The measurement probe and fitting options are optimized for many industrial applications.
---
Bearing Sensors & Belt Alignment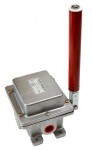 Bearing temperature measurement with the patented TT420Z-LT (Liquid-Tight) family of temperature sensors offers superior performance, ease of installation, and industry standard 4-20 mA outputs. All temperature sensors are factory calibrated and are available with various probe lengths, conduit adapters, and grease fittings.
The patented TT420S-LT (Liquid-Tight) temperature sensors are used to monitor leg and conveyor belt alignment with three versions of rub block doors. All temperature sensors are factory calibrated and come with straight or right angled conduit adapters.
---
Hazard Monitors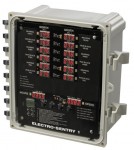 Grain dust is extremely volatile and can easily explode with the proper ignition source in confined spaces. OSHA has mandated that grain elevators in Class II, Division 1 environments must have the 3 monitoring sub-systems for elevator safety. (Note: this same rule applies to the flour and sugar processing industries). Electro Sensors Hazard Monitoring Systems are used to minimize the risk of such explosions by early detection of conveyor/elevator slowdown, hot bearing temperature, or belt misalignment – all of which can present an ignition source.
We offer both wireless and wired hazard monitoring system options. Our turn-key HazardPRO wireless hazard monitoring system is the first of its kind combining rugged sensors, intuitive software, and the most advanced wireless technology to create the best hazard monitoring solution with the lowest installed cost.
---
Tachometers, Counters & Displays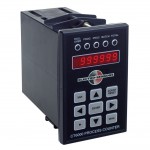 Displays Include; Rate, Time In Process, Product, Sum, Difference, Ratio, Draw Process, Batch, or Total Counting
Field Adjustable, Full Diagnostic Functions
Built-In Relay Testing Capabilities
Highly Programmable
Single-Channel or Bi-Directional Counting
Setpoint and Start Delay Functions
Multiple Relay and Analog Output Options
Keypad Lockout
---
Slide Gate & Angle Position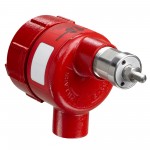 All five Position Feedback Monitors in the SG1000 Series provide independent and accurate feedback of slide gate or valve position to an external device such as a PLC or optional TR400SGA Remote Display Unit. Models are housed in a rugged, explosion proof cast aluminum enclosure that is dirt, dust, and grease proof, and is water resistant. In the case of a power failure, all SG1000s are designed to retain accurate gate position.
---
Vibration & Tilt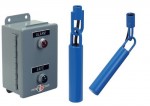 Detect Presence or Absence of Bulk Material
• Protect Machinery Against Excessive Vibration
• Monitor Vibration on Deliberately Vibrating Machinery
• Heavy-Duty Vibration Monitoring
• Explosion Proof Housing Options
• Adjustable Vibration Alarm Trip Point